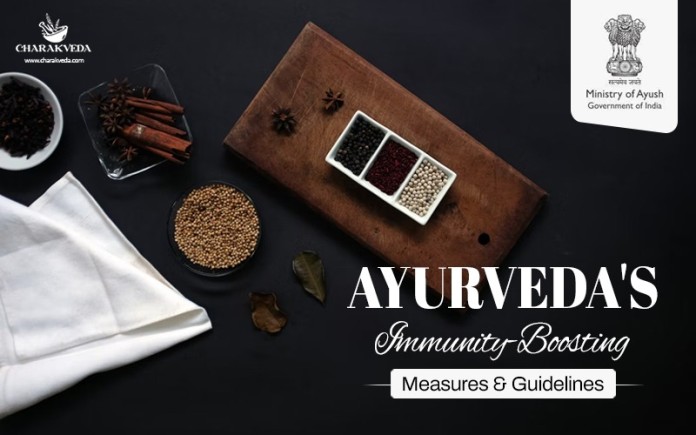 According to the Ministry of AYUSH, the body's natural defense system plays a very important role to maintain optimum health. Also, the ministry has said that state governments have also followed up with healthcare advice on some traditional medicinal solutions to enhance the disease resistance and immunity that is relevant against the backdrop of the COVID-19 pandemic.
In addition to the advisory, the Ministry of AYUSH has also proposed that they include AYUSH solutions in the district level contingency plans being drawn to contain COVID-19 in all the districts across the country. AYUSH has also put together advisories and guidelines on COVID for Ayush practitioners in the wake of COVID-19 which will be published after vetting by public health experts, said in a press release.
Ayush Ministry Releases Immunity Boosting Measures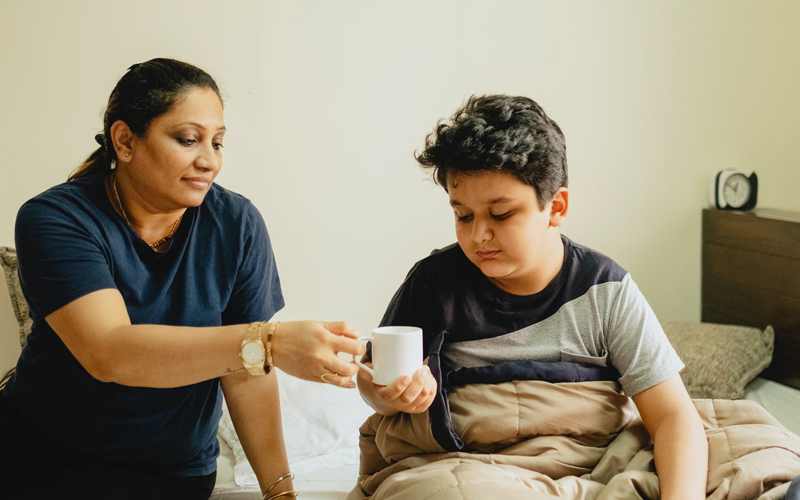 As per the guidelines issued by the Ministry of AYUSH these Ayurveda-inspired techniques can be followed every day to make sure that your body's immunity is strong enough to fight the novel coronavirus infection.
Consumption of Chyavanprash in the morning. People suffering from diabetics should consume sugar-free Chyavanprash.
Drinking herbal tea/Kadha made from Cinnamon, Basil, Black pepper, Ginger and Raisin should be taken once or twice a day. If needed you can add jaggery or fresh lemon juice according to your taste.
Drink milk with Haldi. Add half a teaspoon of turmeric powder to hot milk and have it once or twice a day.
Apply coconut oil, Ghee, or sesame oil in both the nostrils in the morning and evening.
Swish your mouth with a tablespoon of sesame or coconut oil in your mouth and spit it off followed by a warm water rinse. You can do it once a day or twice also as per your preference.
Steam inhalation can be practiced once a day with fresh Mint leaves or Caraway seeds.
In case of cough or throat irritation once can take clove powder mixed with sugar or honey 2-3 times a day.
As part of guidelines, the Ministry states these remedies are for treating normal cough and cold. It is important to visit a doctor and get yourself tested for the COVID-19 virus if your symptoms persist.
Ayush Immunity Booster Powder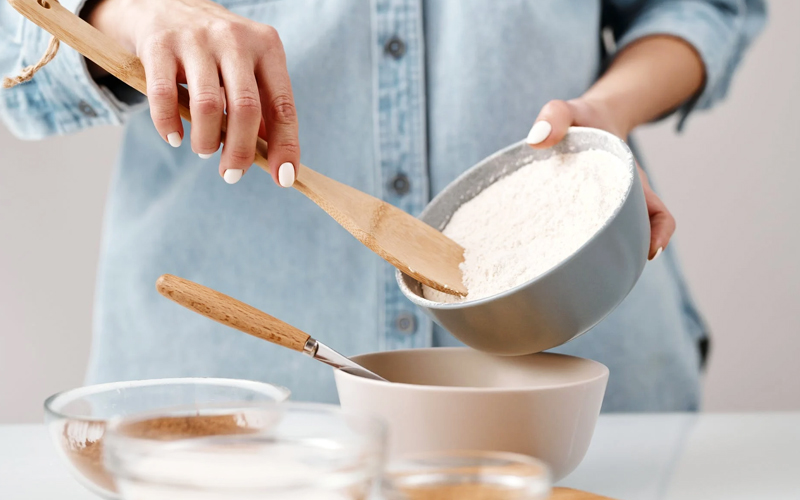 Ayush immunity booster powder is known as one of the best medicines to promote immunity in Ayurveda. It is a healthy drink that is made of essential spices and immunity-boosting herbs. This drink was used to be made by billing the herbs in water in the ancient days. All the benefits of the herbs were extracted in the water and drinking it was the best way to prevent any virus or diseases.
Formulated with Tulsi, Sunthi, Dalchini, and Krishna Marich Zandu Ayush Kwath powder makes the process much easier as it comes in form of powder, you just need to boil it with water and then consume it. This kadha is especially beneficial during the winter and monsoon seas for fever and cold when allergies and infection are prevalent. You can sip this drink throughout the day or leave in the fridge and heat it when needed to drink. It is very helpful in treating people with throat infections, colds, coughs, and allergies. It is especially recommended for people who fall sick more often. The ingredients mentioned in the herbal kadha helps you to stimulate digestion, boost immunity, and detox the body. The regular consumption of this kadha leaves you healthy with a strong immune system and also helps you combat all coral and bacterial infections.
How To Make AYUSH Immunity Booster Powder?
1 teaspoon of Ayush Kwath Kadha into 150 ml of water.
Boil them together for 1-2 mins
Strain it into a cup and add honey if needed.
And enjoy your immunity-boosting Kadha.
Benefits Of Ayush Immunity Booster Powder
Helps in improving the immune system and protects the body from symptoms of viruses and infections.
The ingredients tulsi, Dalchini, Sunthi, and Krishna Marich in this ayurvedic medicine contain immunity and strength that helps relieve the symptoms associated with infections. And it also works as a kadha for viral fever as well.
The antibacterial, antifungal, and antiviral properties that are present in Tulsi along with the anti-inflammatory and antioxidant properties of Sunthi help to ease the cold and cough. These ayurvedic herbs are enriched with the power for the immune system that also acts as an Ayurvedic immunity booster for kids.
The antioxidant property is also present in this immunity booster kadha which is Dalchini and it helps in fighting infections and building immunity.
Made with responsibly sourced pure Ayurvedic ingredients to increase immunity this ayurvedic medicine is 100% natural, free from chemicals, preservatives, and flavors with no added sugar.
Advisories And Guidelines On COVID For Ayush Practitioners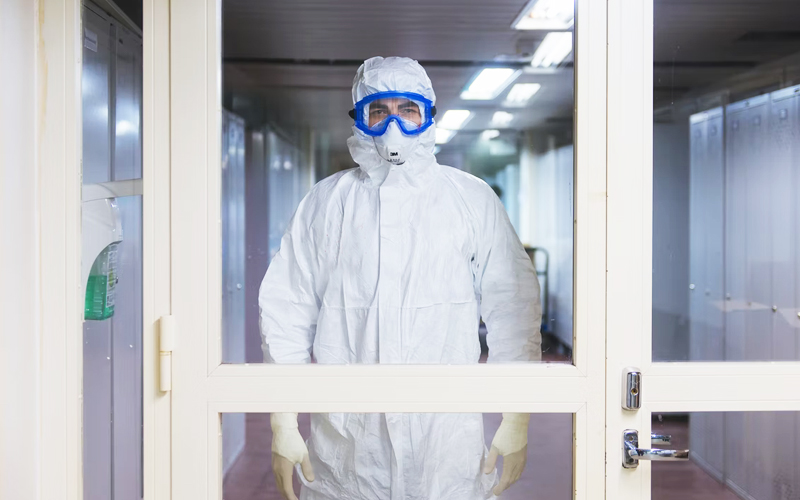 Stay aware of the latest information on the outbreak of Covid-19 available on the national public health authority's official websites. Follow the advice that is given by your healthcare provider, the employer on how to protect yourself and others or your national health authorities.
Wash your hands with an alcohol-based hand wash frequently or with soap and water. This kills the viruses that might be on your hands.
Avoid physical touch and shaking hands to greet people.
Discourage spitting in public places.
Avoid touching your eyes, nose, and mouth frequently as they can pick up viruses. Once contaminated, hands can transfer the virus to any part of the body through the eyes, nose, or mouth.
Whenever possible encourage the usage of gloves.
Encourage practicing good respiratory hygiene. That means to cover your mouth and nose with a bent elbow or tissue paper or handkerchief when you sneeze or cough.
Maintain a social distance of at least 3 feet from anyone who is sneezing or coughing.
Advice not to go into crowded places like markets, malls, parks, or religious places. Stay at home to the best possible extent.
Advice or consult a physician immediately if anyone has fever, cough, and difficulty in breathing and to follow all instructions meticulously.
In the case of the elderly or children, additional care is to be observed or also in the case of women during and after childbirth.
Women with COVID-19 positive can breastfeed if they wish but they should encourage to practice all the preventive measures mentioned here.
Proper nutrition intake should be ensured through freshly cooked food considering an individual's digestive power.