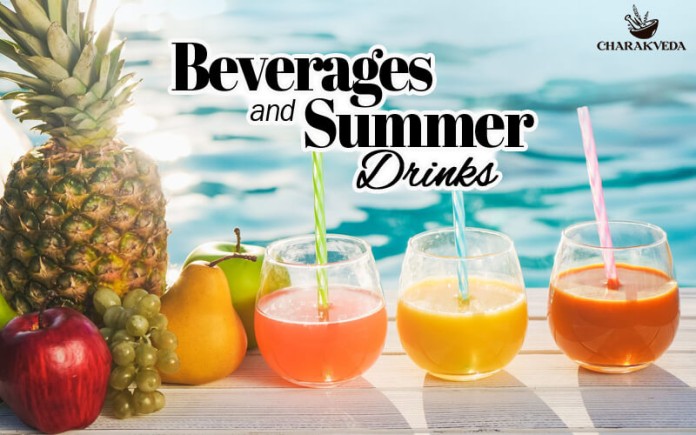 As we are welcoming summer and looking out for some refreshments which replenish our bodies with the best summer beverages to beat the heat. In this article, we are going to suggest a bunch of summer drinks that you should not miss out on.
The summer temperature is beginning to soar high leaving everyone feeling sweaty, messed up, and fatigued. Staying hydrated is the most important thing to keep you away from the sweltering heat and maintain good health in the summer season. During summer your body tends to lose water faster due to excessive sweating. While water is the utmost drink in this season you can try other summery beverages that will satisfy your thirst and keep your body cool on another side.
Here's A List Of Summer Drinks That Will Help Beat The Heat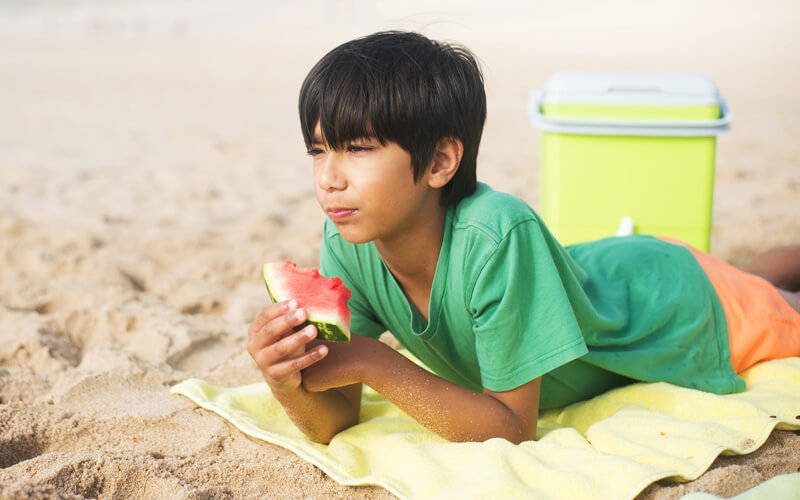 Aam Panna : A lip smacking and most popular drink in Maharashtra made with the favorite king of fruits, that is Mango. This summer drink is prepared with mango pulp by blending cumin, jeera, and mint leaves together. Aam Panna is a drink that not only keeps you refreshed but gives you energy throughout the sunny day.
Jaljeera : Using jeera and water, jaljeera is made. Cumin seeds are roasted well and then made into coarse powder and then mixed in water. This is also the best solution for people who are dealing with digestion problems, especially during summers. Endure summers like never before by gulping down a chilled glass of jaljeera.
Sattu Sharbat : What's a better way of bringing a desi summer drink to rescue? Sattu sharbat is a specialty of Bihar, India that helps keep your body cool during the hottest day. The sharbat is made with sattu flour, water, and sugar or honey and that's all you need. A drink that is not only refreshing but also filling.
Buttermilk (Chaas) : An amazing curd based drink that is undoubtedly an Indian favorite, is buttermilk which is also popularly known as chaos. Chaas is a brilliant drink for digestion and the addition of spices like jeera and black salt will enhance the benefits it has to offer.
Coconut Water : Coconut water can instantly cheer you up in the heat. The fresh taste and natural mild sweetness make it the perfect drink to keep the summer blues at bay. It is great for electrolytes, so every time you feel dehydrated load yourself up with some coconut water and you are good to go.
Sugarcane Juice : A natural remedy to a host of problems is Sugarcane juice. It builds up plasma and body fluids and makes a good energy drink, helping you counter dehydration and dullness. Add mint leaves to the juice and it will help to enhance the taste of your summer drink.
Lassi : What's better than having a Punjabi lassi for summer? A smooth and creamy yogurt based refreshment is considered to be an amazing cooler for summer. The best part about this drink is that you can easily add different variations of flavors to it from classic to mango, mint, banana, avocado, and more. If you haven't tried any of these flavors yet then you should try them now.
Barley Water : An ancient remedy for good health is Barley water. All you need to make it is pearl barley, water, salt, a dash of honey, lemon, and Voila! Your summer refreshment is ready.
Nimbu Paani : Who doesn't like nimbu paani or lemonade, the most loved refreshment of summer? A quick and easy drink to make with a delicious taste, this drink is prepared using lemons, mint leaves, sugar, salt/ black salt, and water. You can also add spices like cumin, black pepper, and coriander powder to make an interesting taste.
Watermelon Juice : The best and most loved summer fruit is watermelon which gives coolness to your stomach and what's even better is its juice. A super refreshing and hydrating drink helps keep your body fresh and hydrated.
List Cool And Refreshing Drinks
The Virgin Sangria : Sangria is traditionally made with wine but for the ones who do not consume alcohol we have an innovative version that is a combination of different juices. This is refreshing and healthy and should be served as a chilled beverage in summer.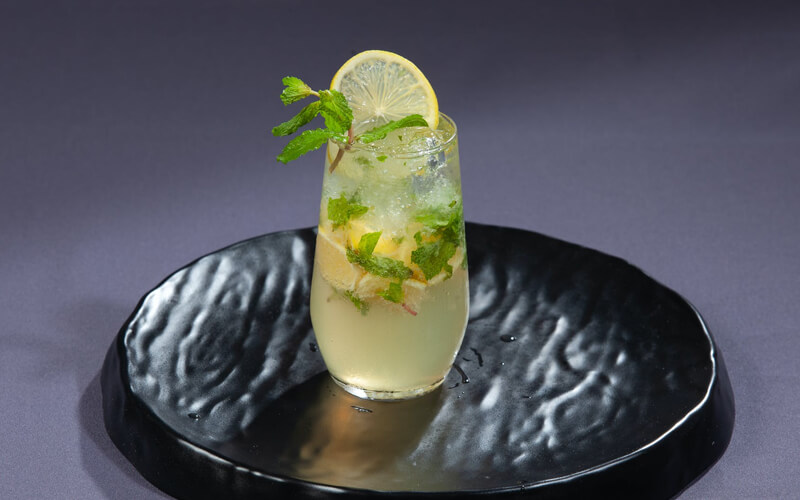 Ingredient list
Apple Juice
Cranberry juice
Honey
Lime Juice
Sparkling water
Raspberries, Blackberries, and Strawberries.
Mint sprigs and Lime wedges
How to make : Combine all the ingredients into a small pitcher and stir for a perfect combination. Pour it into a glass and add fruits into it and serve it with mint springs on top.
Raspberry Hibiscus Ice Tea : A great combination of raspberry and hibiscus which is perfect to cool your stomach in the summer season.
Ingredient list
Water
Loose hibiscus tea
Raspberry
Mint leaves
Honey
How to make : Pour the loose hibiscus tea into a pitcher and set it aside for some time and bring the water to boil. Once the water is boiled pour it over the loose tea. Add mint, honey, and raspberry, and let the tea steep for 15 minutes. Strain the tea in a separate pitcher and refrigerate it until it's cool. Garnish it with mint leaves and serve with ice cubes.
Rooh Afza : The drink is translated as "soul refresher" and it is one of the best summer drinks it almost takes everyone down the memory lane as soon as the rose flavor hits your taste buds. Rooh Afza has the signature taste from a blend of rose water and kewra. The drink was discovered over 100 years ago and continues to serve its purpose even today when the summers are here.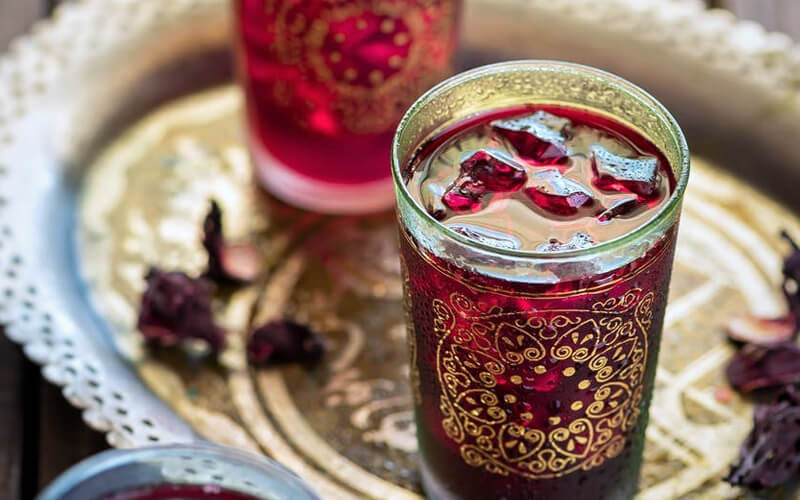 Ingredient list
Rooh Afza
Milk
Ice
Sweet basil seeds
How to make : Mix all the ingredients together and stir it well. Serve with ice.
Sol Kadhi or kokum Sharbat : Kokum is a multi-purpose fruit that is used for cooking, making summer drinks, and has medicinal purposes also. Kokum concentrates is store bought and it is better to use dried kokum for cooking or making sherbat. Kokum sharbat and sol kadhi that is eaten with rice and is also a great accompaniment to hot seafood from Malvan. It is a refreshing and great digestive drink.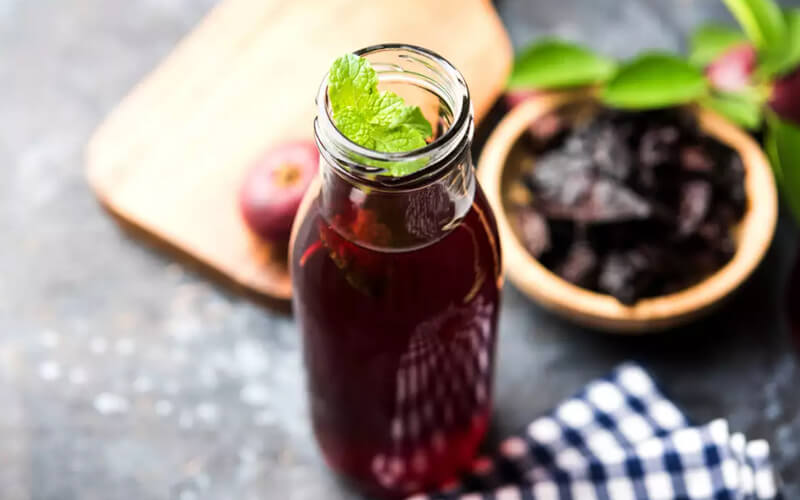 Green Rush : Cucumber is a great source that provides hydration to the body and antioxidants. Celery has a plant compound called apigenin that acts as an antibacterial, antiviral, anti-inflammatory, and antioxidant agent. Spinach is a good source of iron and Vitamin A and Green apple has both Vitamins A and C. In case the green variants is not available you can use red apples and replace celery with fennel.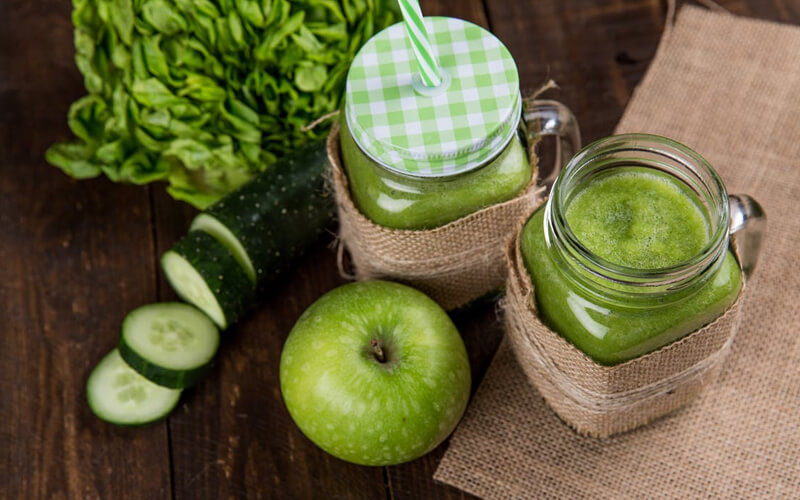 Ingredient list
Cucumber
Green Apple or Red Apple
Spinach Leaves
Celery Stick or Fennel
Lemon Juice
How to make : Blend all the ingredients together until smooth with the crushed ice and garnish it with a celery stick. Serve it chilled.
Feni and Urak cocktail : Feni is available in two variants that is cashew and coconut and it is a popular drink in Goa and Southern India. Feni has come from the Sanskrit word phena which means the froth. Cashew Feni is distilled from tree ripened, handpicked, and fallen cashews, stomped on gently to express the juice from the fleshy fruit more like the winemaking process. Goans drink urak right through the summer month until the first shower of the monsoon rain.