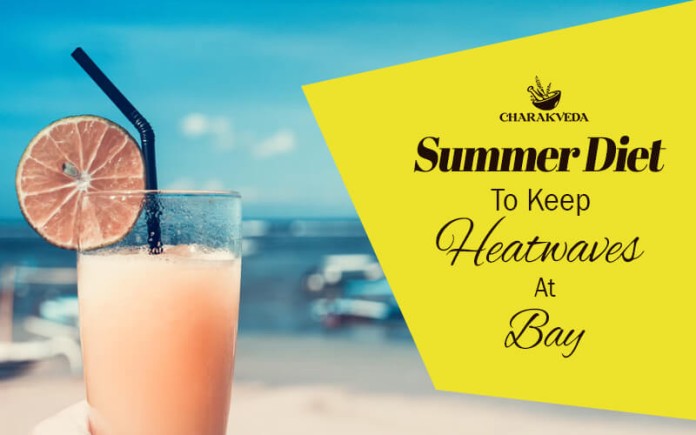 When it comes to season, the Summer month is very difficult to bear as the heat gets to everyone. Dehydration, summer infections, and heat stroke are very common during this season and a lot of people fall prey to this. The early sign to know about dehydration is feeling light headed when you stand up. Lets' look at few summer diet foods to eat, to beat the summer heat and Keep heatwave at bay.
The heat level is rising high with the passing day and the high humidity levels are hitting hard this summer. Such circumstances of humidity can lead to lower energy levels and dehydration. To beat this kind of heat our body needs some cooling food items to maintain a good energy level. Summers are the best time of the year when you have fresh products.
Summer Drinks that can keep you cool in a heatwave like this: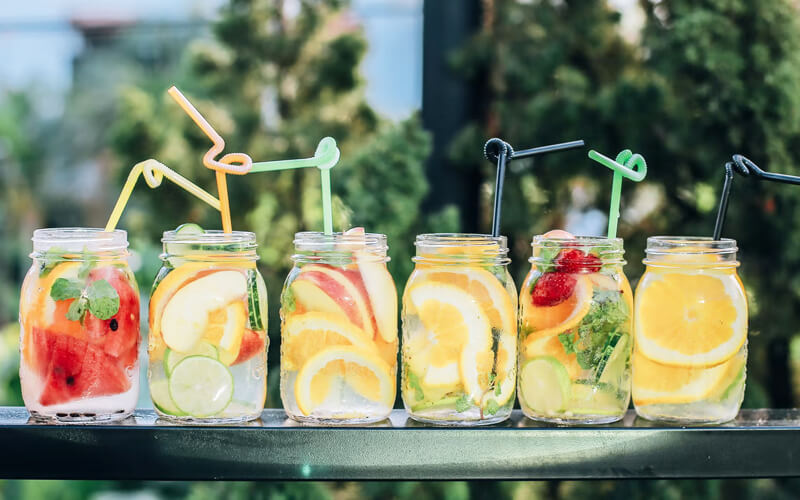 The best and the great way to stay hydrated when the temperature is high is to drink water. Ensure that your intake lots and lots of fluids when the weather is hot. Also instead of taking sugary beverages that are loaded with excess calories and can be detrimental to your health so go with water always for hydration.
Summer Diet – Tips for drinking more water in summers:
Use a reusable water bottle where you can replenish water whenever you want it.
You can add natural flavoring to your water by using slices of fruits like strawberries, watermelon, or lemon which add a little extra flavor to your water.
Summer diet foods to include in your diet to keep heatwaves at bay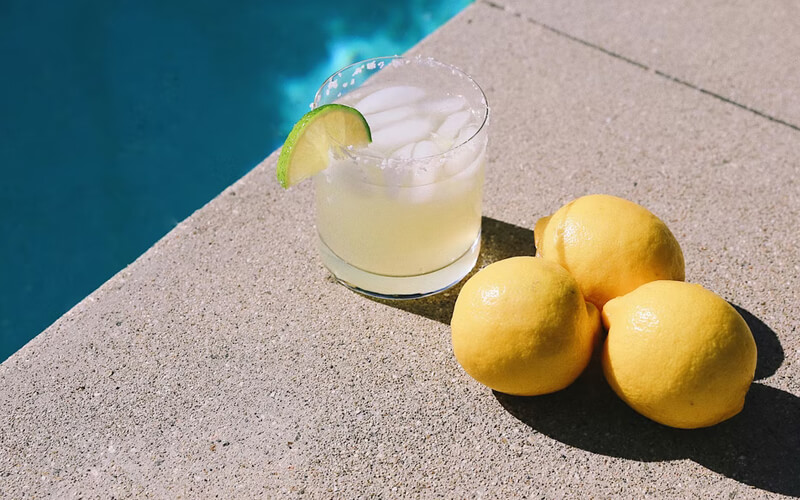 Curd : A great cooling agent that can be consumed in summers and a must have to incorporate in your summer diet. You can make a variety of dishes using curd, like lassi, raita, buttermilk, curd rice, and many more these are just to name a few of them. You can even add fresh fruits to your curd to make it a delicious dessert. You can also prepare fresh dips for the summer season.
Coconut Water : It is full of health benefits and also has cooling agents that help to feel good in summers. Loaded with electrolytes, natural sugar, and essential minerals that help to keep the body hydrated. Coconut also has anti-aging and cancer fighting agents.
Lime Water : Lime water has melon and mint that has cooling properties in it. It also contains ice that makes it more refreshing. A great drink to keep you hydrated in the summers.
Cucumber : A low in the pocket crunchy vegetable that has lots of fiber which is good for digestion and helps you to stay cool just like a cucumber.
Mint : A herb that has cooling properties and is easily available. You can add mint to the chutneys you make or even raita. It can be grown in small pots at your home to use daily in your diet. With its refreshing taste, it relaxes the stomach.
Melons : Melons are composed mainly of water which helps us to stay hydrated for a long time. It has antioxidant properties plus is very smooth for the taste buds.
Green vegetables : Greens are always good to consume every time of the year. But it is great to have them in a good quantity especially during the summer season as they have a high content of water. Remember not to overcook them as it may result in water loss.
Onions : Yes, onions are great cooling agents especially the red onions that can provide you protection against sunstroke. You can add them to your curries, raitas, dips, and salad for great taste.
List healthy foods for summer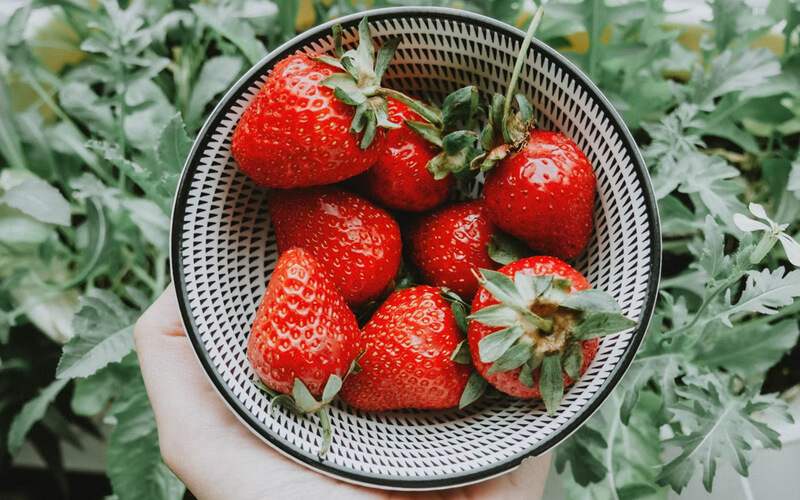 When you tend to spend a lot of time outdoors, engaging with the summer activities and backyard cookouts in the heat and humidity with your family and friends at that time it's often ideal to pick food items that are light and a recipe that is refreshing. Sometimes the ingredients that are chosen can mean the difference between a much needed energy boost.
So if you are looking for an energy boost, protect your immune system and get some much needed nutrients in your body, or simply looking to change your summer recipe routine we have a few must have summer diet foods to incorporate into your breakfast, lunch, or dinner recipe. Most of these items are easy to make and can be paired with a non-alcoholic summer cocktail and you don't have to even break the bank finding these delicious ingredients.
Cherries : Cherries would be definitely part of your list if you are a fan of summer fruits. Consuming cherries in large amounts can cause gastrointestinal problems that own high dietary fiber content and moreover they do not contain many essential minerals and vitamins.
Kokum : Kokum is extensively used in Gujarat and Kokan region which has great cooling benefits. So during the summer season use it as a substitute for tamarind in your food.
Bitter gourd : A humble vegetable that is not liked by many can be a savior during summers as it takes away all the heat from your body even when you indulge in heating foods occasionally.
Gulkand : Gulkand is made from rose petals and it not just keeps the body cool but also helps to alleviate all heat-related problems like lethargy, itching, aches, tiredness, and pains. It is a great digestive tonic that helps with digestion by reducing stomach acidity and heat. Gulkand also purifies blood, helps remove toxins from the body, and helps in reducing excessive perspiration and foul body odor which is a common problem during summers.
Barley : Try and switch to barley during the summer months as it not only is the grain an excellent diuretic that helps flush out toxins from the intestine but also helps in keeping the body cool the whole summer.
Pineapples : Pineapple is not only crammed with water, antioxidants, and nutrients that have restorative and free radical fighting properties but also has the perfect enzyme which is known as bromelain that helps reduce the body inflammation in summer.
Cooling spices : Choose fresh ginger, lemon balm, peppermint, white peppercorn, cilantro, and marjoram as they give coolness to the body, and try to avoid cinnamon and dry ginger as they are warm for the stomach.