Giloy is one of the most versatile ayurvedic herbs that can be used to treat in numerous conditions and diseases. Famously known for its anti-inflammatory, antipyretic, antioxidants properties, the stem of Giloy is rightly called the root of immortality in Ayurveda.
With the third-wave of corona looming over all of humanity, many of you have loaded up on Vitamin C, and you must be searching for immunity-boosting supplements to fight coronavirus infection. The antipyretic properties of Giloy make it the perfect herb for you to include in your daily regime to keep infections and fevers at bay.
Giloy not only boosts your immunity to fight the infections but also reduces symptoms of fever allowing you to recover quickly.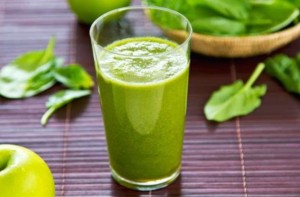 The easy ayurvedic home remedy to boost immunity is Giloy Kadha. The herbal concoction called Kadha in Hindi is a combination of several ayurvedic herbs and spices. With its proven medicinal benefits, Giloy has been approved by the Food and Drug Association (FDA) to be used in various remedial medicines.
An immensely popular herb, Giloy is packed with high antioxidants content that fights free radicals, detoxifies the blood and improves your immunity to fight bacteria and viruses. The addition of Giloy to the time-proven recipe of this immunity-boosting Kadha increases its health benefits.
Apart from boosting your immunity against infections like novel coronavirus, the Giloy kadha can be consumed to fight off common conditions like cold and flu as well. Read on to check out our quick and easy Giloy Kadha recipe.
Ingredients for Giloy Kadha:
Water – 2 cups
Giloy Powder – 1 tablespoon
Haldi Powder (turmeric) – ½ tablespoon
Fresh Mint Leaves – 10 to 12
Cinnamon Stick – 1 piece (you can also use ½ tablespoon cinnamon powder)
Black Pepper Powder – ½ tablespoon
Ginger – ½ inch (grated)
Honey – 1 teaspoon
Method:
Add water in a saucepan and let it come to a boil.
Add black pepper powder and turmeric powder to the boiling water.
After a while add Giloy powder, cinnamon stick and grated ginger.
In the end, at honey and mint leaves to the concoction and let it simmer for a few seconds.
Remove the saucepan from the stove and strain the beverage. Serve it hot.
This Kadha is rich in the antioxidants and anti-inflammatory properties of Giloy, Turmeric, Ginger and Cinnamon which would help in boosting your T-cells and improvising your body's infection-fighting response, thus enhancing your immunity. Consume this kadha every day to see quick results in recuperating from fevers and cold.