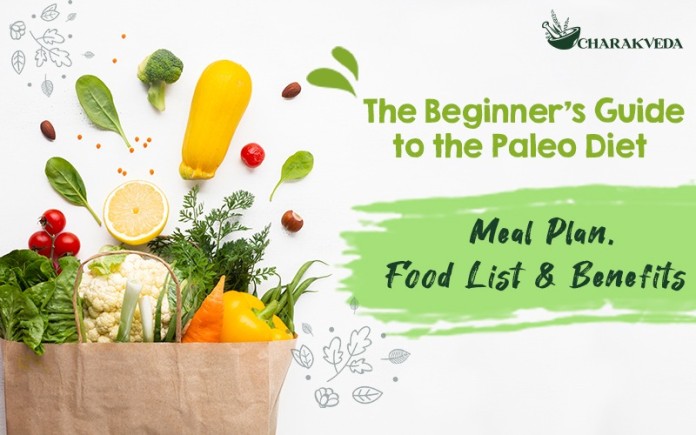 We live in an era of the internet where every day we come across a bundle of information about how to reduce weight or get in shape. The world is full of several fad diets that people try every day to increase their metabolism and get rid of those excess pounds. After the ketogenic diet took the world over by introducing a low carbohydrate and high protein diet, another new trend was introduced by western celebrities called the Paleo Diet.
Read on to find out more about what is the paleo diet, its benefits and the seven-day meal plan.
What is Paleo Diet?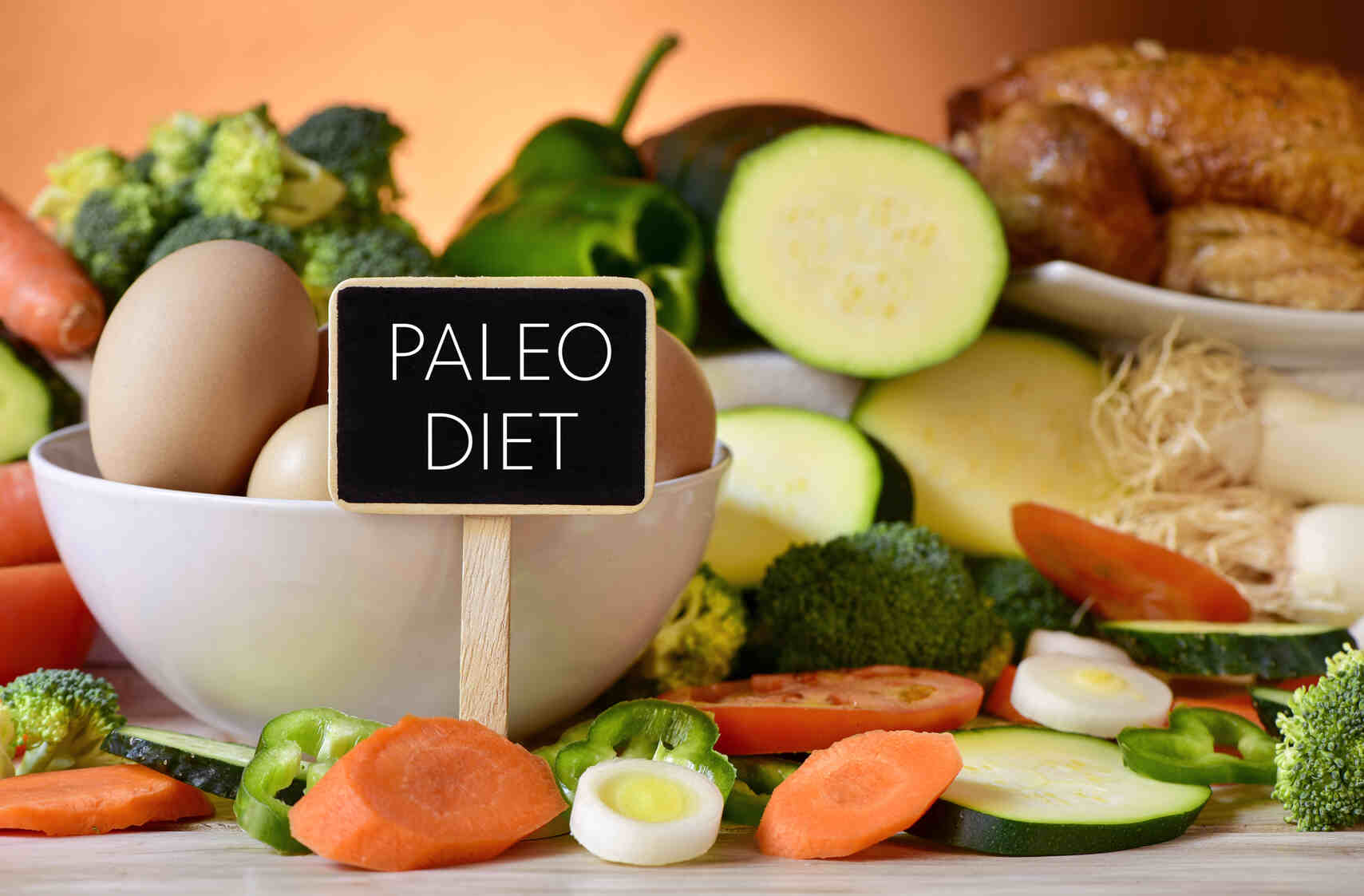 The Paleolithic Diet, also known by several names like the cavemen diet or the hunter-gatherer diet or the stone-age diet, is based on mimicking how the food was eaten in the Paleolithic era by our ancestors – the cavemen.
It is assumed that before modern agriculture came into existence, our ancestors ate whatever they were able to either hunt or gather like fruits, vegetables, fish, nuts, seeds, lean meats etc., you get the idea. When man began cultivating produce, it forever changed the way humans ate. It introduced dairy products, legumes and grains into our diets.
The philosophy of the paleo diet depends on the fact that even though we as humans have evolved, our bodies are yet to evolve to process grains, legumes and dairy products properly, the inclusion of which can lead to several health issues like increased cholesterol, diabetes and obesity.
The supporters of the paleo diet believe that if we lived more like our cavemen ancestors – eating only whole foods and being physically active – we would be able to stay lean and avoid many health problems.
What foods can I eat and avoid while following the paleo diet?
If you have been thinking of following the paleo diet meal plan to reduce weight, you might want to keep this list of foods to eat and avoid handy.
Foods to eat in paleo diet: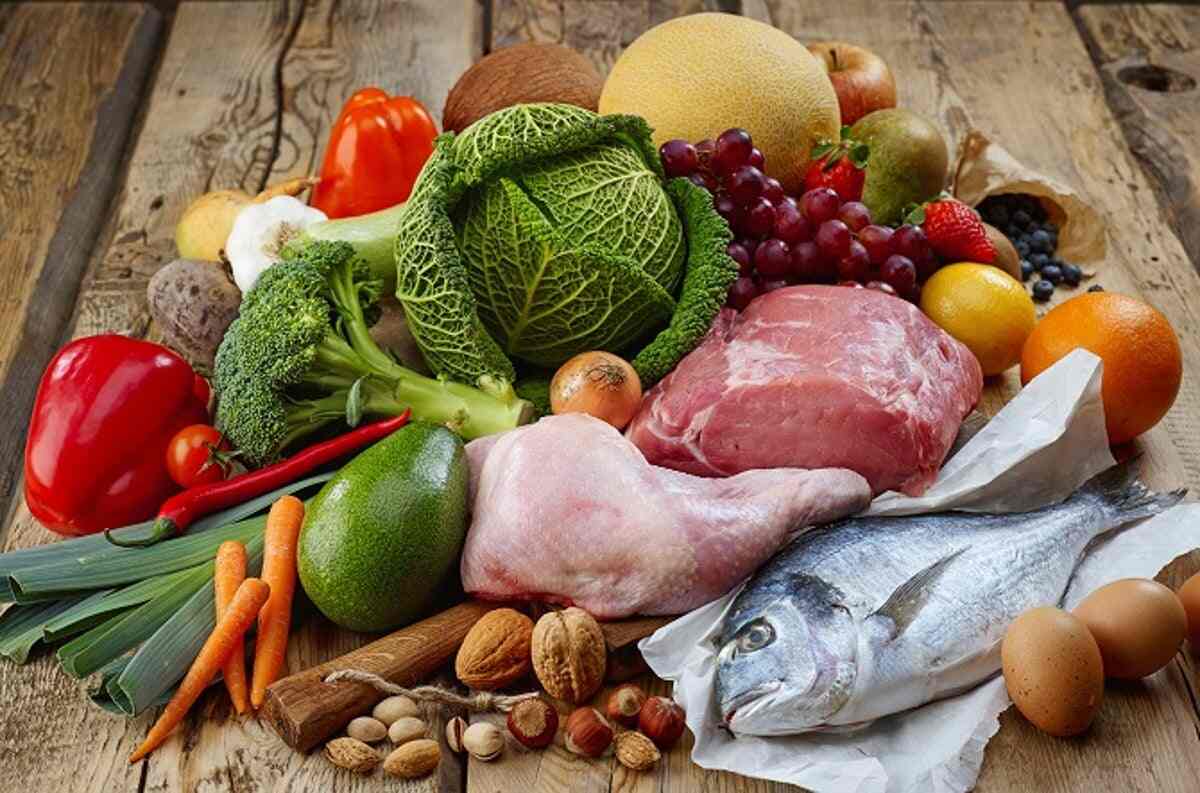 Fruits: Oranges, apples, bananas, strawberries, blueberries, avocados, pears.
Vegetables: Tomatoes, broccoli, kale, onion, peppers, carrots
Nuts & Seeds: Almonds, walnuts, macadamia seeds, sunflower, pumpkin seeds
Tubers: Potatoes, yams, sweet potatoes
Meat: Beef, lamb, turkey, chicken
Fish & Seafood: Salmon, trout, haddock, shrimp
Salts & spices: Sea salt, garlic, ginger, rosemary, thyme, basil, curry leaves
Healthy fats & oils: Coconut oil, extra virgin olive oil, avocado oil
Foods to avoid in paleo diet: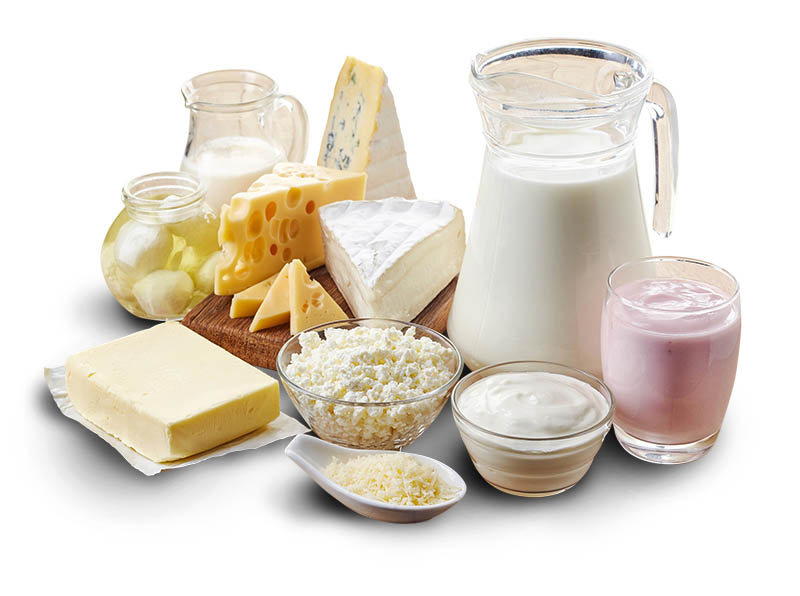 Processed foods & beverages that are high in sugar and fructose like candy, cold drink, sugar, pastries, ice-creams
Dairy: Avoid almost all dairy products, especially the low-fat ones
Legumes: avoid all legumes like beans etc
Grain: remove all kinds of grain and related products like wheat, barley, rye, bread, pasta
Vegetable oils: avoid using sunflower oil, soyabean oil, cottonseed oil etc., use the ones suggested above
Artificial sweeteners: give up on all artificial sweeteners and include more natural sweeteners in your life
Salt: Say no to salt in your diet, including sea salt and other spices
7-Day Free Paleo Diet Meal Plan
Now that we have the list of foods to eat ready, it is time to start prepping your weekly paleo diet meal plan.
Day 1
| | |
| --- | --- |
| MEAL | MENU |
| Breakfast | An egg omlette with one fruit |
| Lunch | A bowl of chicken salad |
| Evening Snack | Slices of apple with almond butter |
| Dinner | Baked fish with steamed or sautéed veggies |
Day 2
| | |
| --- | --- |
| MEAL | MENU |
| Breakfast | Frittatas |
| Lunch | A bowl of sautéed vegetables with chunks of chicken |
| Evening Snack | A fruit of your choice or any seasonal fruit |
| Dinner | Baked fish with steamed or sautéed veggies |
Day 3
| | |
| --- | --- |
| MEAL | MENU |
| Breakfast | Two medium sized banana pancakes |
| Lunch | Chicken Soup with vegetables |
| Evening Snack | A bowl of vegetable salad |
| Dinner | Bell peppers stuffed with vegetables |
Day 4
| | |
| --- | --- |
| MEAL | MENU |
| Breakfast | One sliced banana with almond butter |
| Lunch | Baigan ka bharta |
| Evening Snack | Two boiled eggs |
| Dinner | One fajita |
Day 5
| | |
| --- | --- |
| MEAL | MENU |
| Breakfast | Eggs fried in some coconut oil plus one fruit |
| Lunch | Chicken salad |
| Evening Snack | A handful of nuts of your choice |
| Dinner | Burgers without buns fried in butter with vegetable salsa dip |
Day 6
| | |
| --- | --- |
| MEAL | MENU |
| Breakfast | Eggs with some vegetables on the side |
| Lunch | Sauteed vegetables like zucchini and mushrooms |
| Evening Snack | One seasonal fruit or vegetable salad |
| Dinner | Roasted chicken with vegetable stuffing of carrots, onions and rosemary |
Day 7
| | |
| --- | --- |
| MEAL | MENU |
| Breakfast | Slices of banana with blueberries and almond butter |
| Lunch | A bowl of tuna salad with eggs |
| Evening Snack | A handful of nuts and seeds |
| Dinner | Grilled lamb chops with spinach and bell peppers or red cabbage |
Benefits of Paleo Diet
Having discussed the limitations of following the paleo diet meal plan, there are several benefits of following the diet as well.
Following the paleo diet can help you lose quite a few inches. Many studies have shown that following a healthy diet like paleo can certainly help in losing up to 2-3 kilograms in 3 weeks.
Did you know that almost one million people die because of diabetes in India every year? Following a paleo diet meal plan can help in keeping the glycemic indexes of diabetic patients in control.
Reduces the risk of heart disease
A study showed that following a paleo diet for 4 weeks reduced the bad cholesterol and systemic blood pressure considerably which are major risk factors in causing several heart diseases.
Limitations of Paleo Diet in India
India is a land of grains, and the Paleo diet asks you to go off grains from your diet. After all, roti and rice are our staples, and we are bound to have the cravings for regular food, right?
It also restricts eating legumes, which are one of the primary sources of providing protein to the body. If you are not drinking your glass of protein powder every day, your body might start seeing the impact of leaving out this major food group.
This diet also leaves dairy products out of your lifestyle, which is a good source of calcium. Just like protein, being on this diet might affect your calcium reservoir in the body.
The diet is based mainly on fruits, vegetables and a whole lot of meat. If you are a vegetarian, there might not be many meal options for you to try this diet.
The Bottom Line
There is no one way to follow the Paleolithic diet. The basic idea is to live how our stone-age hunter-gatherer ancestors use to live and survive. They never had eaten any grains or processed foods and survived by eating what they could gather or hunt.
The list of foods to include and avoid in the paleo diet meal plan can help you stock up your pantry if you are planning to give it a try.