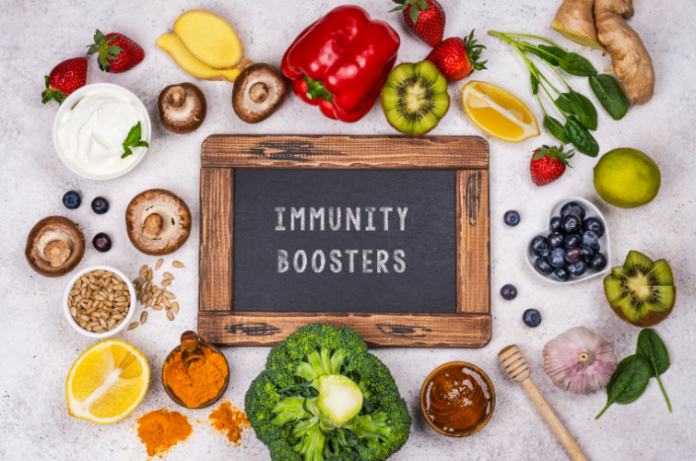 Winters are here and so is the season of flu and cold. With the change in the season, our immunity takes a hit sending us off to the lands of seasonal cold and flu. People with low immunity are bound to fall sick during this change in the season. With seasonal superfoods in stock now, this transition is also a good time to tweak your diet to step-up your body's defense against diseases. Many people might turn towards immunity boosting supplements, but we would advise you to include ayurvedic remedies and remedies to improve your immunity.
Here are some of our favourite winter recipes to boost your immunity that you might love as well.
MASALA CHAI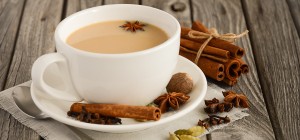 Tea and spices has always been a part of South-Eastern culture. Ayurveda had discovered the magical remedial properties of various spices and herbs around us thousands of centuries ago. A flavoursome beverage with the beneficial properties of cinnamon, ginger, clove and star anise, with just one sip you will realize why most people love masala chai. The chai is high on antioxidants that help you fight cold and flu easily.
Recipe to make Masala Chai: Roast cloves, cinnamon and cardamom and star anise in a pan and then grind all of these ingredients together to make masala. Add the powder to the boiling water and follow the process like you do to make regular tea.
CARROT AND GINGER SOUP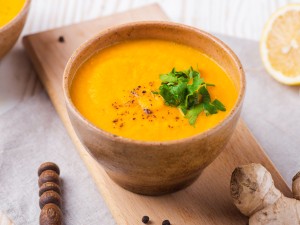 Flu and cold in the winters are accompanied by sore and itchy throat as well. A quick, tasty and peppered with the benefits of spices and herbs, carrot-ginger soup is a must have if you want to provide instant relief to your sore throat. Carrot is rich in Vitamin A that boosts your T-cell immunity. Ginger has many bioactive compounds like gingerols and shogaols which have anti-inflammatory properties and are known to provide instant relief to conditions like sore throat.
SARSON KA SAAG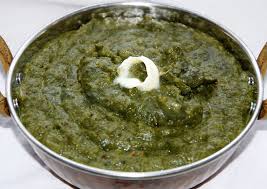 A proper desi preparation, sarson ka saag with makki ki roti really makes winters worth waiting for, isn't it? Prepared with the blend of winter greens like methi, sarson and palak, eating saag in winters can boost your immunity immensely. Spinach is not only a great source of Vitamin C, but has antioxidants and beta-carotene that increases your infection-fighting immunity.
MASALA GUR OR JAGGERY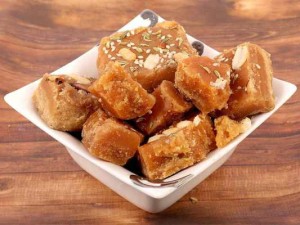 Gur or Jaggery is a winter staple that we just can't get enough of. Rich in Zinc, Selenium and antioxidants, gur nourishes us from within and boosts our immunity to fight infections like cold and cough. Instead of eating a high-calorie dessert, eat a pinch of gur after every meal to include this deliciousness to your diet. Check out our recipe for masala gur here.
PANJIRI
Another delicious and mouth-watering recipe to add to your daily diet these winters is panjiri. Loved by kids and adults alike, this mixture of roasted in ghee nuts and spices would fill your body with Vitamin C and antioxidants to boost your immunity. Check out the panjiri recipe here.
METHI THEPLA
We all are pretty aware of the immunity-boosting benefits of fenugreek seeds. With green, leafy methi being available this winter season, thin, crispy and spicy methi paranthas made with choice herbs, served with yoghurt becomes a must-have on your list to boost your immunity.
If you have your own recipe or special ayurvedic ingredient, share away in comments!