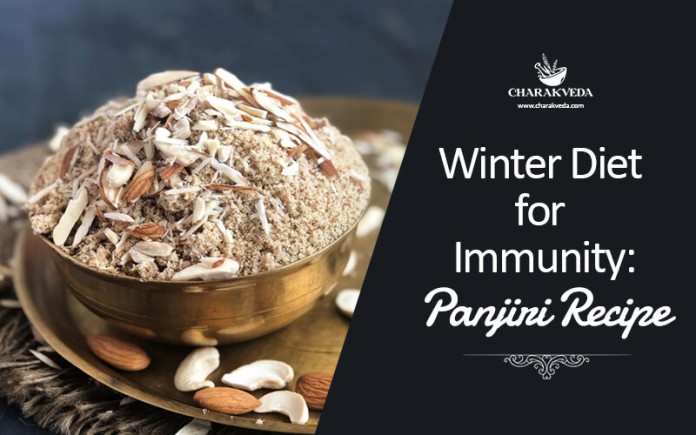 Winters have made their way to the northern belt of the country and slowly many winter staples have made their way into our kitchens already. If you happen to live in the northern part of India, you must not only be gearing up to fight the chilly days but to enjoy the delicacies Recipes For Weight Loss, that you enjoy only in winters, one being our favourite Panjiri.
Known to have been made during festival celebrations like Janamashtmi, this Indian-delicacy can be prepared in a manner that would give the much-needed boost to your immunity as the season transitions towards chilly winters.
Best Foods For Immunity
Packed with nutritional benefits of dry fruits and ghee, one ingredient of the mixture called gond or edible gum induces warmth inside the body and provide relief from body aches which are accompanied by winters. Gond lubricates the joints and alleviates joint pain.
Here's a quick recipe for panjiri for you to make it at home.
Panjiri Ingredients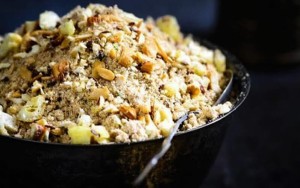 Almonds (Badaam) – 200 gms
Lotus Seeds (Makhane) – 800 gms
Edible Gum (Gond) – 100 gms
Grated Coconut (Nariyal) – 200 gms
Chiraunji – 150 gms
Powdered Sugar (Boora) – 400 gms
Clarified Butter (Desi Ghee) for frying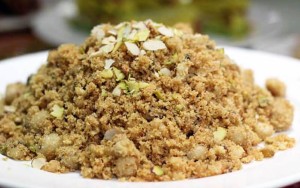 DIRECTIONS
Start by dry roasting the makhanas in a pan for a few minutes. Remove them from the pan when they become crispy.
Roast the grated coconut in 1-2 spoons of ghee. Roast on slow flame and remove from the flame once it becomes crispy and gives a nutty flavour.
Heat the ghee in a pan and fry almonds until they turn brown. Be cautious as almonds can get burnt easily. Fry these on a low flame and remove once they turn brown.
Now fry gond in the ghee for until they turn crispy. It would grow up to 4-5 times their original size. Remove from the flame and keep them aside.
Fry chiraunji for 7-10 minutes on low flame and keep them aside.
Now, in a new pan, add two cups of water and 100 gms of boora to create a sugary syrup.
Melt the ghee in a big pan and mix all of these ingredients.
Leave it for 1-2 hours to set before serving.
Enjoy it as a mid-meal snack or an after-meal dessert. Don't forget to store it in an airtight container to enjoy it throughout winters!
If you've got your own recipe or a tweak to this recipe, share with us in the comments below. Click here to check out more winter recipes to boost immunity.