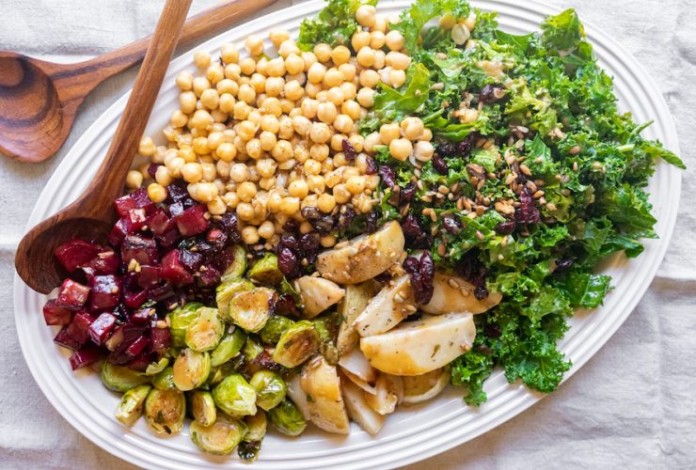 Affecting millions of people in India and across the globe, the cases of diabetes are on the rise, as always. Characterized by fluctuations and an increase in high blood sugar levels, diabetes cannot be cured, but can only be managed.
If you are a diabetic, then gorging on sweets like some people who have been blessed with fantastic metabolism is not an option. Then, what should you do? Perhaps look for healthier options curbing your mid-meal cravings, right?
Winters bless us with a lot of many superfoods which can be used to control your blood sugar. You can include carrots, guavas, radishes, beetroot, methi and sarso easily in your diet during winters. You can simply bite into these fruits or vegetables or use them through various methods like blending them into a smoothie, making flavoursome and tasty curries or even making some great and yummy salads!
Yes, you read it right – Yummy Salads. If you are up for it, salads can allow you to be creative with your food and curb your hunger while satisfying your cravings. It doesn't always have to be a boring affair to have a salad. Here's a quick and easy recipe for you to try out these winters!
Carrot, Beetroot and Cottage Cheese Salad Recipe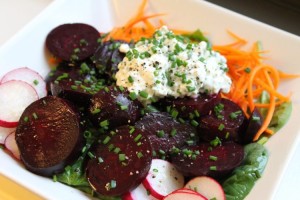 Many people believe that carrots are a rich source of sugar and carbohydrates and thus should not be consumed by diabetic patients. But that is not the case. Limited consumption of carrots can help diabetic patients.
Carrot consists of a pigment called carotenoids which are also present in your eyes. Studies have shown that carotenoids protect eyes against retinopathy which is the damage of eyes caused due to diabetes complications.
Carrots are also a rich source of Vitamin A which helps in the production of insulin-producing-beta-cells in the pancreas stimulating insulin production in the body. Vitamin A also regulates T-cells-mediated-immunity which affects the onset of Type-1 Diabetes. A serving of 100gms of carrots contains 835 micrograms of Vitamin A. Carrots are a healthy source of fibre as well. Around 100gms of carrots contain 2.8g fibre. Intake of a high fibre rich diet helps in combating diabetes as it increases insulin sensitivity.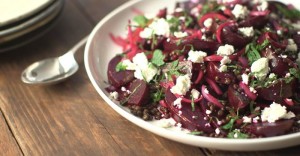 Beetroots on the other hand, are rich in phytochemicals which increases insulin sensitivity and helps in regulating blood sugar.
Ingredients for the Salad:
1 cup cubed paneer (cottage cheese)
1 grated carrot
1 grated medium-sized beetroot
½ cup chopped onions
½ cup chopped tomatoes
Black pepper powder
Lemon Juice
Handful coriander and mint leaves
Method:
Mix carrot, beetroot, onions and tomatoes in a salad or mixing bowl.
Add paneer followed by black pepper and lemon juice and mix well.
Sprinkle coriander and mint on top of it and eat away.
You can also sprinkle a pinch of cinnamon on top of it to increase its benefits.
Wasn't this quick, easy, and healthy? If you have your own salad recipe for diabetes, share with us in the comments below.