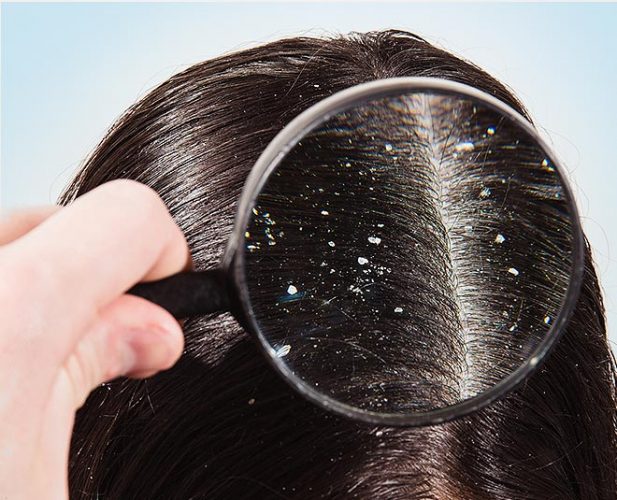 Have you ever been in a public meeting or maybe sitting with your friends or out on a date when you feel this uncontrollable itch to scratch your head? While you might find an ingenuine way to do so, the white flakes on your shoulders might just reveal your secret – dandruff.
Millions across the globe suffer from this condition caused by a fungus called Malassezia which feeds off of dead scalp cells and sebum or oil-producing glands. Though it is a natural phenomenon for the scalp to get rid of older cells, when the fungi aggressively feed on the sebaceous cells, it leads to the dry and irritated scalp which chips off regularly from your head as white flakes or dandruff. The dry scalp is sometimes characterized by redness and inflammation of the scalp as well. Certain weather tends to aggravate the situation, for instance, it could be humidity for some people or a dry cold winter season for some.
Though many shampoos claim to help you get rid of this issue, many of which might be effective, the huge quantities of chemicals are not good for the health of your beautiful and luscious hair. Thus, we turn to Ayurveda, which has a cure for almost everything and dandruff is not an exception.
The Ayurvedic Art of Oiling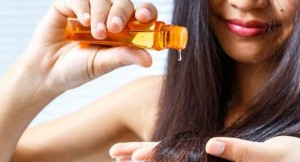 Dandruff is caused when the scalp stays too dry – can be caused due to the aggressive sebum eating fungus, shrinkage of cells in winters or probably just poor hygiene, but the scalp must stay moisturized. Well, now we can understand why our mothers and grandmothers were after us to follow an oiling routine for hair-care.
The cures to all our problems do lie with nature, which is why we are here with a few ayurvedic home remedies for dandruff for you to try.
Neem Oil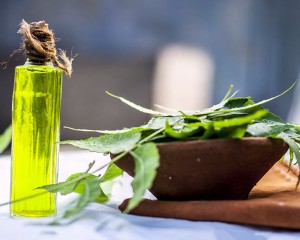 Known for its antifungal and antiseptic properties, neem is known as the 'Sarva rog nivarana booti' or the curer of all ailments. The application of neem oil helps you get rid of the excess fungus that is eating away your oil-producing cells from the scalp. Because of its anti-inflammatory properties, it also helps with the redness and inflammation of the scalp. You can mix a 50-50 amount of neem oil with almond or sesame oil and massage it on to the scalp for a few minutes and leave it for at least 30 minutes before cleaning it with a natural cleanser.
The Egg White and Lime Serum
Mix two egg whites with fresh lemon juice in a jar and apply the serum to your hair. Leave it for at least 30-45 minutes before washing it off with a neem shampoo/soap. The egg whites are rich in protein that helps in collagen building and improving the health of your scalp. Vitamin C from lemon would reduce oxidative stress. Apply this serum at least 2-3 times a week to get rid of dandruff permanently.
Amla Hair Mask
This magical gooseberry is rich in antioxidants and Vitamin C and is known for its anti-inflammatory properties. Make a paste of amla powder in water, grind 8-10 tulsi leaves into it and apply this mask to your hair. The antibacterial properties of amla would help you get rid of the fungus and Vitamin C would help you maintain the pH balance of the scalp.
Lemon Juice as Serum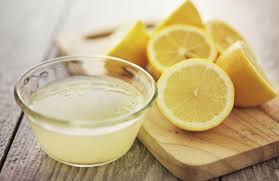 Simply use a few tablespoons of lemon juice to massage on the scalp and leave it in your hair for 10-15 minutes before hopping into the shower. Follow this routine for about two days in a week to get rid of dandruff naturally.
Fenugreek Seeds or Methi Dana Hair Mask
Fenugreek seeds are power-packed with protein and nicotinic acid which helps with various issues like hair fall, hair thinning, baldness and of course, the dryness of the scalp or dandruff. Follow these steps to make a quick homemade hair mask for dandruff:
Soak fenugreek seeds overnight in water
In the morning, blend the methi seeds into a consistent paste.
Add two tablespoons of lemon juice to the paste.
Apply the mask to the hair and leave it for 30 minutes.
Wash the mask off with mild shampoo or neem soap/shampoo.
Repeat the process twice a week to have lustrous, dandruff-free hair.
Baking Soda
Yes, you read it right. Simply wet your hair and massage your scalp with baking soda before washing it off with mild shampoo. Baking soda will counter the growth of fungi helping you get rid of dandruff.
Salt
Another common kitchen ingredient, just like how bathing salts are used for exfoliation, massaging salt on to your scalp can scrub it clean leaving it ready to be shampooed.
Onion Oil
Another moisturizing and a bit pungent oil to rescue you from dreading dandruff! Known for its antimicrobial properties, massaging your scalp with onion oil controls the growth of fungus and helps you quell dandruff. Here are two potent onion oil masks that you can try at home.
Mix fenugreek paste with 2 tablespoons of onion oil and apply to your hair and scalp. Wash it away with a mild shampoo.
Mix onion oil with Aloe Vera gel and apply this mask to your scalp before washing with a mild shampoo.
To get rid of the pungent smell after using an onion oil mask, you can rinse your hair with apple cider vinegar solution. Dilute 2-tablespoons of apple cider vinegar in one cup water and rinse your hair with this mixture. Follow it up with a thorough wash by a shampoo.
Hope you would try these remedies at home and let us know how it helped you! If you have any other natural hair masks that have helped you get rid of dandruff, share with us in the comments.